SEO prices Melbourne, SEO packages Melbourne
Expert SEO services to help local Melbourne companies rank better on Google
Market your business online
When you're looking for a local business that'll fix a plumbing issue, deliver flowers to your mum, or bake a Frozen cake for your daughter's birthday — how do you find it?
You pull up a search engine for a little online research, of course. Your customers are no different. When they're looking for a product or service, they're going online to find it. They mostly do this on their smartphones while on-the-go, heading to and from work, or while hanging out at their local bar or cafe. SEO is a huge opportunity for your business and we can help you leverage it.
For any small business in a local area (like a tradie) – we create targeted SEO strategies to boost your visibility and conversions online.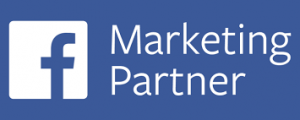 Free SEO audit (valued at $400)
Free 1hr consult included
A complete audit of your SEO
Reviews and Socials check
Keep your business visible with SEO
High converting
Search Engine Optimisation (SEO) is one of the easiest and highest converting marketing strategies you can use to increase your website's visibility and rankings and ultimately drive more people to your business.
3.5 Billion searches daily
There are over 3.5 billion searches performed each day, and the search engine results for each query are determined by an algorithm. The algorithm determines the best results for each query, and a regular SEO effort enhances your website to better fit the requirements of the algorithm.
What is it?
It is the process of getting a search engine to rank your website highly for a chosen keyword or phrase that is typed into a search engine by people looking for a product or service.
Why is SEO so important? Traffic + Conversions.
Everyday clients come to us asking how they can get more traffic to their website and increase conversions. The answer is simple – strong search engine rankings. When your website is found through organic search results on page 1 of Google, Yahoo or MSN, you have a much higher chance of a visitor clicking on your listing and converting to a sale.
Why we provide Melbourne's best SEO services
A good SEO strategy WILL bring in new business for you but you need to do it right. Many digital experts claim to 'know SEO' – but they are often just dabbling in the basics of SEO (even though that's a great place to start).
Cultivate will work with you, every step of the way to:
Build your website so it is optimised for technical SEO, improving positions, traffic, and conversions.

Create a custom SEO strategy that aligns with your business strategy

Enhance your website's ranking using a range of tools, like content and backlinks

Ensure you understand the results you are getting from SEO with monthly reports

Many SEO 'experts' do not perform the in depth research needed for success

Look for short contracts where you are not locked in. We offer a small 3 month contract.
The Cultivate SEO approach
Free SEO audit (valued at $400)
Every SEO strategy starts with an audit. After a 1 hour consult with you, we will do extensive research into your industry and competition and provide a comprehensive report comparing a multitude of statistics related to your site like site speed, keyword density, etc….
SEO Strategy
After the Audit, we will work with you to identify key terms that not only bring traffic to your website but also, convert to sales. Key words and phrases need to be researched thoroughly to determine which words and phrases best represent what you offer and what search terms your ideal audience are using. The goal is to get all of your site's target keywords in Google's first page (top 5 preferably). If your message is well-defined, then your keywords and phrases will bring you visitors that will convert into sales.
Optimise Website
If you want your search engine rankings to improve, you need an optimised website. This is important, because users are more likely to click on the higher results, with 43% generally clicking on the first result, 20% on the second, and 13% on the third, down to just 1% shared on the second page of Google.
How do we help? When we design your website, we ensure it is fast loading, well-coded with an accessible structure and high ratio of content to code. All URLs will be search engine friendly, images are correctly tagged and pages correctly titled. Good quality copy that is fresh and updated regularly is also very important.
Back Linking
A critical aspect of your SEO strategy is links. Google, MSN and the other major search engines love sites that have incoming links from good quality relevant sites. Making your content interesting and worthy of linking will help your ranks and cut the time needed to rank. This is a task that we will do for you monthly.
Regular Monthly Reporting
Google compares sites on over 200 variables and they change the weight of these variables around 600 times a year. We'll help you keep up with the changes monthly so you don't have to.
Did you know
In 2019, 97% searched online to find a local business? (Source: Hubspot)
49% of users say they use Google to discover or find a new item or product.
(Source: Think with Google, 2019)
A spot 1 position in Google gets about 32% of the clicks. In comparison, spot 9 and 10 only get 2.8%.
70% of people using a search engine DO NOT go past page ONE.
Watch out for the gotchas
Unfortunately there are some dodgy SEO 'experts' out there saying "Guaranteed Page 1" or "Pay on results." We don't play that game because it's misleading. Whilst they may achieve great rankings, these can be on non-competitive, obscure, overly long keyword phrases that either don't have high search volumes or don't convert into sales.
Our guarantee: We will NEVER engage in unsafe (also known as 'black hat') practises because we care about your business success long term. We use SEO strategies that mobilise the power of good quality original web content, putting your business at the top of the pile. We set realistic expectations and will provide your business with a solid SEO platform that will enable your website presence to grow sustainably. 
Free Quote – Email us now
If you need an SEO strategy to help your company increase its rankings and attract more traffic, please get in touch with our office to arrange a free consultation.
"We would like to thank you for all your efforts with our SEO's. We have had our adword campaigns paused for over a month now as a trial to see how the SEO's would go on their own. We are very pleased to say that we are inundated with inquiries and have all the traffic we need at the moment.
Great job Paul, keep it up!"
"Since joining Cultivate, our referrals from Google have increased by 300% compared to the same time last year. We're rapt with the results!"
"Hi Paul,Thank you so much for looking after our SEO, since Cultivate took over our SEO we have effectively seen an increase not only in quantity of leads but also good quality leads, I would not hesitate to recommend your services to other business owners. Great job to Paul and the team at Cultivate."