eCommerce – Shopping Carts
Get started today, we'll make it simple
No ongoing sales fees or platform costs
Easy to use, add your own categories and products or let us do it for you
Use your own payment methods, paypal, eway, stripe, afterpay, zippay and many more
Proven cart funnels that sell more product
Marketing
Create your own coupon codes to increase sales
Create a customer base via newsletters and social media
Increase sales with SEO
How are my customers using my site?
Use data to improve your sales and convert more business
Monitor and find out what your customers love or hate
Review what marketing is working, ROI
Orders
Track and manage your orders via a CMS
Manage inventory and orders, whats been sent or refunded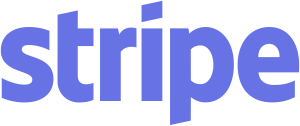 What Is eCommerce?
An online shop or eCommerce web site is a way to sell your products or services securely online.
An eCommerce site lets your clients add products to a shopping cart or simply checkout straight away through your very own payment gateway. The total payment is then sent to your bank.
There are three main parts to selling online: Shopping cart, Payment gateway (form) and Merchant bank.
What are the benefits?
Faster and increased revenue
Access to more customers
Reduced overhead costs
Sell your products for less
Maintain your inventory via a CMS
Update your product images and info frequently
Work out shipping costs based on a simple formula
No need to calculate taxes or send invoices, it's all automated
An automated and streamlined process.
What we offer
Built to your specific needs we will tailor the design and functionality to suit your industry. We can tie in a custom design with SEO to provide you with a very successfully tool that will deliver results.
We can help with adding products, images/prices or you can save money and do it all yourself. We will provide you with easy to follow instructions and we can even allow time for training you in your CMS/ Shopping cart person to person.
Most online stores have no SEO to speak of, as this can be a forgotten aspect, however, it's one that is very critical to your success. Both our CMS and Shopping carts are SEO friendly and have proven success.
Call us now on 1300 502 466 – Back to Home Website Design Melbourne