Service
Problem
They ran Google Ads for many years with no SEO plan. The Ads were poorly setup and the competition was slowly driving the cost up.
Solution
We implemented a year long plan to slowly cut Google Ads out. This has not only cut their marketing costs in half but increased their conversions by about 3 times.
+208% increase in new visitors
Trade/Franchise
Problem
Never tried online marketing before. Not tech-savvy and used word of mouth to drive sales.
Solution
With the help of SEO backlinking, NAP and Citations we've helped Deckseal change from a mum and dad business into a company that now offers franchises. The growth we have seen over the past 7+ years is phenomenal.
+42% increase in customers
Trade
Problem
The old SEO was converting 1 sale a month.
Solution
We identified a few issues with their marketing strategy. Reviews were few, old website was missing critical call to actions, SEO had very few backlinks, poor keywords.
+78% increase in conversions
eCommerce
Problem
The old marketing company was overpriced and had very little transparency about what they were completing.
Solution
Cultivate has provided more services for a smaller cost per month and improved their ROI.
Better link building and more of a focus on local business listings and conversions.
Save $400 a month on Marketing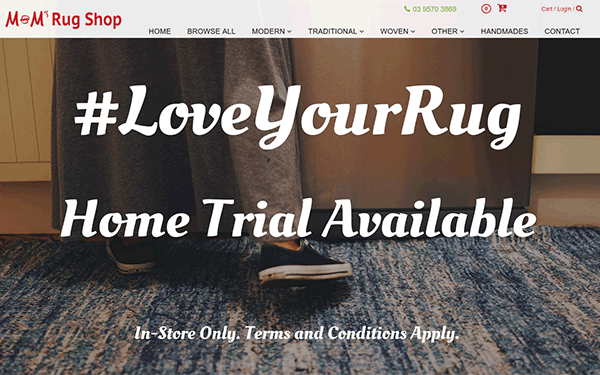 eCommerce
Problem
Had a slow website with basic SEO.
Solution
Re-built and sped up their current website. Started creating content, links and local business information.
+8% increase in customers
Trade
Problem
Stuck on a previous SEO long term contract, with little-to-no return.
Solution
At Cultivate Digital we have no long term contracts. This helped us re-build their trust in SEO.
Utilising local SEO tactics, Citation building, GMB posts and review generation we were able to increase Anytime's digital footprint.
There was lots of backlinks created by the previous companies but minimal work on website conversions.
The Google map was non-existant as well, no citations or NAPs (name address postcode listings).
Trade
Problem
Never tried SEO, relied on word of mouth.
Solution
Walked them through the complexities of SEO and broke down all of the jargon.
Increased their leads and bottom line.
We've now increased their package after 1 year and working on doubling their leads.