Website Refunds – Money back guarantee!
Generally we ask for 50% of the total upfront.
The conditions of the refund are:
You need to provide us with 2-3 websites that are consistent with the style you like.
At the beginning – You need to provide us with your logo in ai or psd format.
At the beginning – You also need to provide a rough idea of what elements you require – a sketch is sufficient.
If you are still not happy…
Then we are happy to provide half of your deposit back: guaranteed!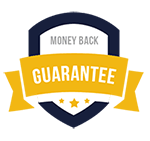 When don't I get a refund?
After locking in the chosen design concept, then 50% payment cannot be refunded as work has already commenced.
If 2 months have passed, then full payment is required.
If the website has been built in total, even if its missing content (not provided by the client) then full payment is required.
Hosting Refunds
Not happy with our hosting service? If your emails or site have dropped below the uptime of 99% in any one yearly billing cycle we will offer a full refund of that year's hosting cost.
100% money back guarantee!
SEO Refunds
If your website does not reach page one within the time period quoted, then we will offer to work for free until it does.
The customer understands, acknowledges, and agrees that Cultivate Digital has no control over search engines (such as Google) or directories with respect to how the customer's website appears or ranks. The customer's website can be removed from any search engine or directory at any time at their discretion. SEO can take (3) three months to (6) months, and in some cases longer, after commencement of link building or website changes. Sometimes search engines can drop listings for no reason.
Cultivate Digital is not responsible for changes made to the customer's website by others that negatively affect the search engine rankings.
Adwords and Social Media Refunds
If you're not happy with the result we offer a 30 day refund on your last bill.